Green Roofs: Pregrown Advantage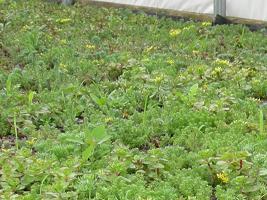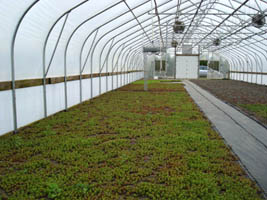 Why is it better to pregrow a green roof rather than plant in place?
There are multiple problems with the plant in place process.
Labor intensive; hundreds to thousands of plugs have to be brought to the roof and planted manually
Plant viability: young, tender plants are being exposed to harsh environment of the roof topwhile they establish
Weeding labor: plant-in-place green roof projects require frequent weeding while roof establishes
Extra labor for waste removal; pots and trays for plant plugs need to be removed from rooftop after planting
Pregrown roof module plants are more mature and require less fertilization once on the rooftop
Installation is faster; project looks mature and complete on day of install
Plants are well rooted into root stabilization layer; no chance of pulling up and flying off of roof
Soil is anchored in by plants, no chance for soil media to erode or fly off the roof.