G-O2&reg Living Wall Plant Selection
Do you have a list of plants that you suggest for a green wall?
The right plant for the right place. Unlike other systems, we do not have a stock list of green wall plant recommendations. Because of the wide range of conditions where a green wall might be installed, we customize the plant selections for each and every project. Factors like orientation, climate, light and wind exposure, and maintenance regimes all influence the plant palette suitable for any given project.
We are the only green wall company with a Certified Growers Program and an International Growing Network developed and supervised by PCI. Our team of formally trained horticulturists and landscape designers select the right plant for the right application and guide you throughout the entire horticultural process - from design concept to installation and maintenance. This ensures you will have a successful living wall.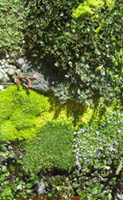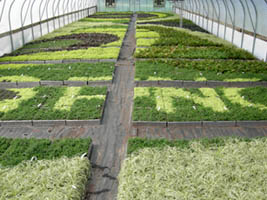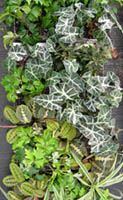 What do you mean by "Pregrown Advantage"?
All of our G-O2&reg Living Walls are pregrown by Plant Connection, Inc. before they are installed, unlike other systems where plants are often just planted and shipped or even planted on site. This has several advantages. Firstly, the plants are fully grown into the panels, ensuring that the roots have anchored into the panels and media so they do not fall out when hung vertically.
Secondly, plants are established in an optimum growing environment. All plants suffer from shock when they are transplanted. Our plants recover from that shock in the greenhouse, rather than on your job site. We use a special proprietary growing media with built-in disease controls and longstanding, natural fertilizers that ensure long-term health care for the plants in the G-O2&reg Living Wall System. Any potential problems with plants are corrected during the growing process, not after installation.
Most of all, there is a huge "WOW" factor to installing a fully mature wall with an immediate and striking impact. There is no waiting months or even years for a wall to fill in or climb high enough to fill the space you are trying to cover with vegetation. Your G-O2&reg Living Wall is looking its best the day you install it.