Welcome to The Green Wall & Green Roof Source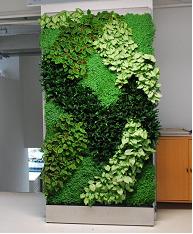 The mgv pre-grown GroRoofsTM modules are lightweight, affordable, and easy to install. Our pre-grown G-O2TM Growall products can be used for interior or exterior vertical garden projects. We also offer green roof soil media and other green roof accessories.
Call us today for help in planning your green roof or green wall project. Let our team of experts guide you through from concept to installation and maintenance of your next green roof or green wall.

Plant Connection Inc. are experienced growers and nursery representatives. Our 42-acre nursery in Eastern Long Island is home to larger, landscape-sized woody shrubs and trees. Proudly representing Quansett Nursery perennials, annuals, herbs, and Groundcovers.